Seven Paths To Our Evolution/Ascension
By Phillip Elton Collins, The Angel News Network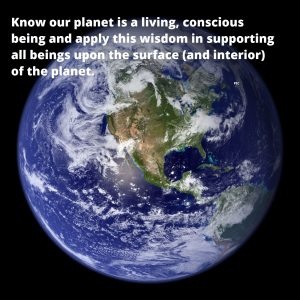 It is our destiny as human beings to ascend to a higher frequency of existence. Received from the once human Ascended Masters higher realms (who have mastered and applied these paths) here are the requirements that will increase our consciousness and also allow our ascension. The in-depth "how-to" of all these paths are available to those who seek it.
1. SERVICE TO THE EARTH, OUR HOME
To know our planet is a living, conscious being and apply this wisdom in supporting all beings upon the surface (and interior) of the planet.
2. MASTER MAGNETIC SCIENCES
To master vibrational/frequency sciences that are the forces that support all elemental formative energy, manifesting and manipulating all matter.
3. KNOW THE MISSION OF PLANET EARTH
This planet is called the "lover-versity" of our solar system. The meaning, value and purpose of Earth is to master knowing and being love, the building block of all creation.
4. LEARNING THE TWELVE STAR SYSTEMS THAT SEEDED EARTH
Twelve Star worlds came together to assist in the creation of this world. Each star system has a purpose, an intention planted within the core of this planet. Sirius is our Stargate; discover which star system from whence you came and know its mission. Learn why all these star systems came together to create our home.
5. DISCOVER YOUR MONATIC RAY (Flame)
Each of us has an individual energetic wave-length empowering our existence, supporting collective existence. It is essential we each know ours. These are colors and sounds, creating manifestation.
6. KNOW YOUR SOUL PLAN, IN COMBINATION WITH THE UNIVERSAL SOUL PLAN
It is essential that we all master our reason and purpose in being here, in combination with the purpose of creation: to be love.
7. THE PATH OF KARMA
To know how and where our karma is working out (being released) is crucial.