DIVINE DISCUSSIONS
Inner-Earth Lemuria
Are you ready to connect with an advanced Inner-Earth civilization? During our May 10, 2018 Divine Discussions we shared and revealed (for those unaware) a fifth dimensional, Inner Earth civilization that co-exists with ours. This extraordinary world is called Lemuria and it is assisting our evolutionary ascension process so that one day we shall join as one. Lemuria along with Atlantis once existed on the surface of our planet as we do now. Lemuria sank within the Pacific Ocean over 12,000 years ago.
During our May 10th gathering, Adama, an ascended master (often called the Father of Humanity) and high priest of this amazing world, via Light Ascension Therapist and channel Phillip Elton Collins, shared many wisdoms to support our personal and planetary advancement.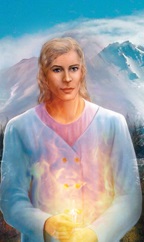 During two past sacred journeys, initiated by Adama to Mount Shasta (Lemuria's Earthly home), we Angel News Network colleagues performed many rituals to also support our ascension process. Details of this fantastic story and the basis for our discussions are in COMING HOME TO LEMURIA, AN ASCENSION ADVENTURE STORY. Books are available.
Read and listen to our discussion (see links below) where the unbelievable becomes believable….and as always we had opportunities to ask questions and/or receive messages from Adama.
Divine Discussions is offered in a balance of giving and receiving for $15; to continue or open the flow of abundance in your life please click on the donation button at The Angel News Network Website.
There are three ways to join our bi-monthly gatherings!
1. Via telephone where you can vocally interact:
Dial 1-641-715-3670 and enter the Access Code: 565060#
2. Online via computer where you can type in your comments and questions:
– Go to: FreeConferencing.com
– Click on the upper right blue PARTICIPANT LOGIN button.
– Type in the meeting ID: 159-320-988 along with your email address and name.
3. Live in our classroom to physically join us.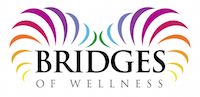 BRIDGES OF WELLNESS,1881 N.E. 26 St., St. 244, Fort Lauderdale, FL, 33305.
Active Angel Agents
Phillip/Joel/Jeff/SAM
The Angel News Network
We invite you to take a look at our library of books.