DIVINE DISCUSSIONS
Being Happy
Every human being has a deep desire within their hearts to be happy. And few people, even those who seem successful, know how to achieve happiness or how to hold onto it beyond a fleeting moment. It seems most would prefer long-term unhappiness since that is what many manifest.
Happiness is a feeling that constantly lives deep within us all; the mission now is to learn how to access it all the time. In order to be and do this we connected with various "energetic phrases/mantras" via Archangel Uriel, planetary protector, via Light Ascension Therapist and channel Phillip Elton Collins. During our sacred gathering, each of us were gifted the opportunity to integrate the HAPPINESS HANDBOOK phrases (click on PDF link below) by taking a deep breath and affirming, "Being present is the present." Knowing that living in the now moment is vital while focusing on 'what is', we created happiness and shall now attempt to maintain and sustain it.
Those in the classroom, online and on the phone had an opportunity to interface with Archangel Uriel with each phrase and/or ask a question or for a personal message. Many questions were addressed including dealing with the waves of energy now coming into our planet (listen to MP3 below).
Divine Discussions is offered in a balance of giving and receiving for $15; to continue or open the flow of abundance in your life please click on the donation button at The Angel News Network Website.
There are three ways to join our bi-monthly gatherings!
1. Via telephone where you can vocally interact:
Dial 1-641-715-3670 and enter the Access Code: 565060#
2. Online via computer where you can type in your comments and questions:
– Go to: FreeConferencing.com
– Click on the upper right blue PARTICIPANT LOGIN button.
– Type in the meeting ID: 159-320-988 along with your email address and name.
3. Live in our classroom to physically join us.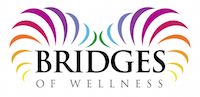 BRIDGES OF WELLNESS,1881 N.E. 26 St., St. 244, Fort Lauderdale, FL, 33305.
Active Angel Agents
Phillip/Joel/Jeff/SAM
The Angel News Network
We invite you to take a look at our library of books.