DIVINE DISCUSSIONS
AFFIRMATIONS OF CREATION TO ASCEND
As our planet continues to contract and expand during its final 2,000 year ascension cycle, we humans are being given wondrous opportunities to also ascend from a dense carbon based reality to increased consciousness to light. Our human ascension process is not always a straight forward path, it is a spiral of inside out (not outside in), often returning to what we need to learn, until we achieve self-mastery (our divine mission in being human).
Ascended master St. Germain has gifted us with "Affirmations Of Creation To Ascend", each one being an energetic intention allowing us to take responsibility for where we are within each one of these. Throughout these affirmations (click on PDF link below) St. Germain asks that we trust these truths, asking where we are within them, in order to apply them in nurturing and healing our self, our world, connecting with others, and creating lives founded upon love, equality, harmony and balance.
During our DIVINE DISCUSSIONS on Thursday, March 22, 2018, channel Phillip Elton Collins connected with St. Germain to review these affirmations with the assistance of Joel Anastasi and Sharon Ann Meyer (aka SAM). Being heard is the beginning of all healing, thus several people took the opportunity to interact with St Germain after each affirmation and/or to have an independent question or ask for a message (click on MP3 link below to hear the discussion).
In a balance of giving and receiving, DIVINE DISCUSSIONS is $15. Please remember to balance your giving and receiving at The Angel News Network to ensure that these gatherings continue.
There are three ways to join our bi-monthly gatherings!
1. Via telephone where you can vocally interact:
Dial 1-641-715-3670 and enter the Access Code: 565060#
2. Online via computer where you can type in your comments and questions:
– Go to: FreeConferencing.com
– Click on the upper right blue PARTICIPANT LOGIN button.
– Type in the meeting ID: 159-320-988 along with your email address and name.
3. Live in our classroom to physically join us.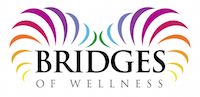 BRIDGES OF WELLNESS,1881 N.E. 26 St., St. 244, Fort Lauderdale, FL, 33305.
Active Angel Agents
Phillip/Joel/Jeff/SAM
The Angel News Network
We invite you to take a look at our library of books.